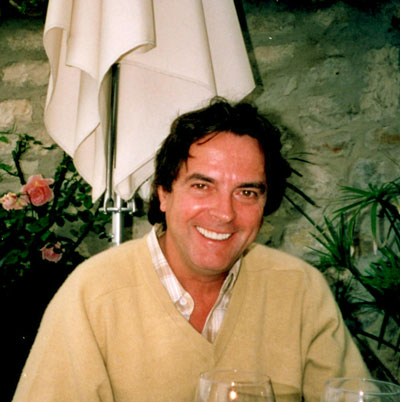 A native from Belgium, Jean-Pierre Dutilleux rose to international prominence with his extraordinary Academy Award nominated documentary "Raoni", an investigation of the complex issues surrounding the survival of the remaining indigenous Indians of the Amazon Rainforest and, indeed, of the Rainforest itself. Furthermore, Raoni has become the prime spokesman for all of Brazil's surviving Indians.
These tribal journeys started during his college years. Indeed, Jean-Pierre Dutilleux has traveled throughout North and South America, awakening his passion and respect for the native Indians. At age 22, Jean-Pierre Dutilleux completed his first documentary and has since filmed and photographed more than 70 tribes worldwide.
In one of his visits to the Amazon, Jean-Pierre Dutilleux was joined by noted rock musician Sting, who was able to experience firsthand the indigenous tribes of the fast disappearing jungle. Together they authored articles exposing the fate of the native Amazonian which, fortified by Jean-Pierre Dutilleux's powerful photos, propelled the rainforest issues into the global spotlight.
Moreover, the pair created The Rainforest Foundation to support the Indians' fight for survival, launching an international campaign with a television spot starring Sting and produced and directed by Jean-Pierre Dutilleux.
Accompanied by Chief Raoni, they embarked on an ambitious world tour and in only 60 days, established local Rainforest Foundations in twelve countries, raising awareness and funds to protect tropical rainforests.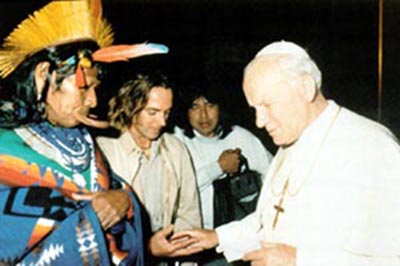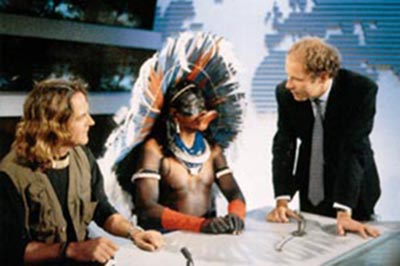 This scream for Amazonia has been heard and Raoni had a chance to raise enough money for the demarcation of the Kayapos territory. It was followed by the publication of the presidential decree that officialized the creation of the vast reservation of Menkragoti in August 1993. Jean-Pierre Dutilleux saw 20 years of relentless fight rewarded!
During the 30 years he has devoted to the indigenous people of the "First World" and the protection of the Amazon rainforest Dutilleux has gathered an amazing collection of photographs, films and artefacts.